Hilton Head Island's Adventure Professionals
™
Of all the things to do in Hilton Head, we're glad you've chosen a boating adventure with Live Oac.
We've been guiding for years in Hilton Head Island and are still amazed on a daily basis by the beautiful waterways full of life that surround us outside. It's the little things: A curious dolphin smile greeting a
dolphin tour
first thing in the morning, the excitement of someone catching their very first fish on a
fishing charter
, a family sharing some laughter on a
watersports
trip, or just those moments before sunset when the light gets "just right" and the colors explode across the sky, we won't ever tire of this beauty.
Live Oac was founded with the intention of sharing this fascination with others. Whether you're looking for a relaxing
sightseeing cruise
, some family
shark fishing
excitement, or the exhilaration of
tubing
or
boarding
behind the boat, we have something for just about everyone. Our USCG licensed captains are experts who will show you a great time on the water, from a short
1 hour trip
to a full day of
boating adventures
. Our goal is to create a memorable experience and show you what makes Hilton Head Island, South Carolina such an amazing place.
Thanks for visiting us online... please join us for an adventure on the water!
The Team at Live Oac
Our Favorite Things To Do in Hilton Head:
BEST Hilton Head Charter Boat Adventures:
Our Current TOP 3 Dolphin Tours & Adventures in Hilton Head:
Our Current TOP 5 Fishing Charters in Hilton Head:
Our Most Popular Watersports Activities in Hilton Head:
Our Best Hilton Head Charter Boat Trips:
More Hilton Head Watersports Activities:
Advanced Watersports Charter
Advanced Watersports Charter
More Hilton Head AdventureEco™ Charters:
Shallow Water Birding™ Tour
Dolphin Wildlife Refuge™ Tour
More Hilton Head Fishing Charters: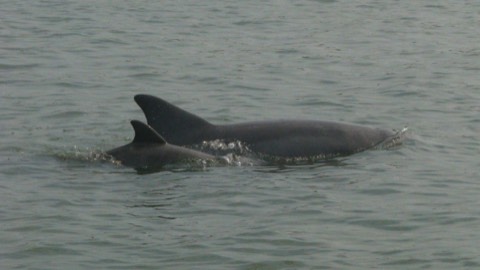 Pinckney Island National Wildlife Refuge includes more than 4,000 acres of salt marsh estuary and small islands. Join Live Oac on an exploration deep into the refuge and surrounding waters to remote areas most people won't have the opportunity to see. We spend most of our time here, as well as the nearby "Dolphin Head" region of Port Royal Sound, home to many local Atlantic Bottlenose Dolphins. When the dolphins aren't exploring the refuge creeks with us, we can usually find them playing here!
Live Oac's Hilton Head Activities: