Shared Fishing Charters on Hilton Head Island
We highly suggest a private charter even if you are solo. You'll have the undivided attention of the guide, and all the fishing action to yourself. Call us for current solo charter rates at 843-384-1414.

For solo anglers who wish to share a charter with another party, we can often setup a split trip with enough advanced notice. The earlier you make a reservation, the better chance we have of filling the trip!

We'll discuss with you the available options for fishing approaches and target species and take your preferences into consideration when matching up parties.

Most of our split charters in Hilton Head are 4 hour inshore trips, and group size depends on the vessel and type of trip. For a skiff we take 2-3 people on a shared trip. For the 25' SportFish, we max at 4 people for a shared trip.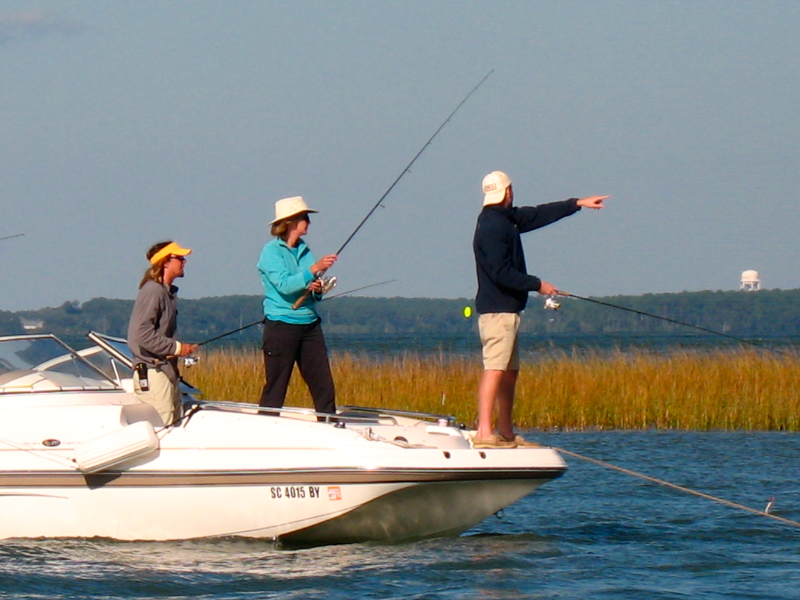 3+ Hours (4 Hour most popular)
Shared Fishing Charter Rates
(Boat type depends on group size, target species, and season)
$100 per person based on 4 people total
$133 per person based on 3 people total
$200 per person based on 2 people total
$125 per person based on 4 people total
$167 per person based on 3 people total
$250 per person based on 2 people total
$150 per person based on 4 people total
$200 per person based on 3 people total
$300 per person based on 2 people total
Live Oac's Hilton Head Activities: